The Box Park, located at the Old Doha Port, is one of the most trendy destinations in Qatar. It's made of colorful recycled containers and provides beautiful panoramic views of Doha.

This is why Empire Coffee, the most important coffee company of Qatar, located one of their branches there, and, like their other branches, they commissioned us the whole design of the store, to transform their container into a pleasant store that invites the customers to stay both on the inside with coziness of a home like in the outside tables with awesome views, and last but not least to fully express their brand's identity we designed for them last year.

The challenge was to accomplish all this without disrupting too much of the park's identity, to use only furniture of the Qatar's Ikea catalog and to design and review all the construction process online without being in place.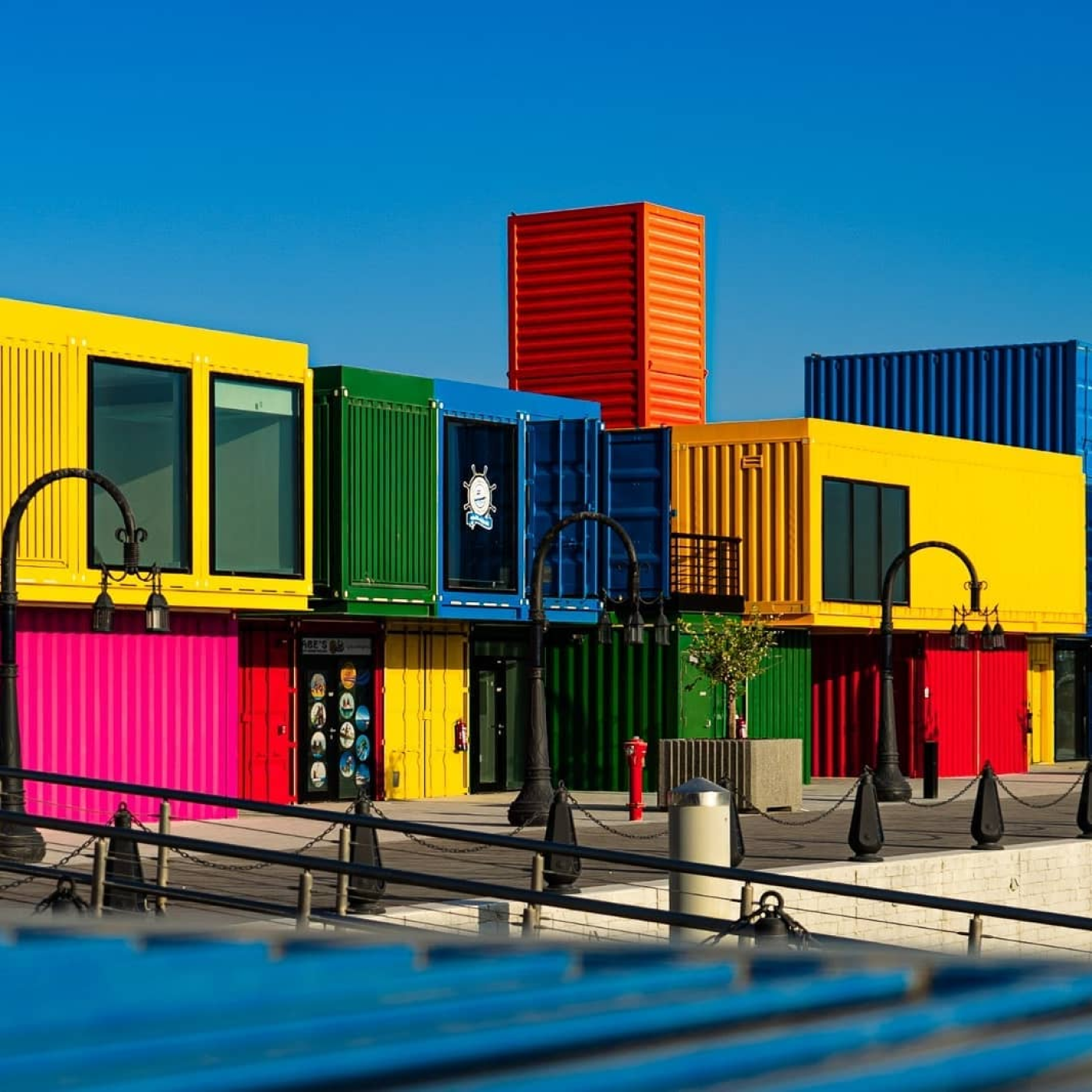 THE SOLUTION


Due to the interior space being limited and not very extensive, we decided to delimit the private area for the kitchen with a wooden semi-wall opposed to the main windows of the store, allowing the customer to see the full length of the container.

We took advantage of the main windows to align the tables and to design a plotter with the Empire's logo and its patterns to cast shadows on the floor and tables that will attract the customers to stay and to take photos to show in their social media.

In the exterior of the store, we incorporate more tables with parasols to invite the users to enjoy their coffee with the most outstanding views of the port and the landscape of the city of Doha.
THE DELIVERABLES


For each interior design project, like this one, we deliver all this items to the client:
- Design Moodboard (Color scheme, furniture, materials and textures)
- Blueprints (Floor plans and cutaways)
- Technical drawings and specifications (Furnitures specs, facing details, lighting details and so on)
- Product catalog (Furniture, lighting y decorative elements)
- Rendering (Photorealistic images)

After that we reviewed all the placement and construction process till the store was finished.
Interior Design by


Maelina Ortie
Brand design by
Nicolás Ramella
Client
Empire Coffee

All rights reserved
Uido Design Studio llc © 2021